Maggi and Milo Make New Friends Now Available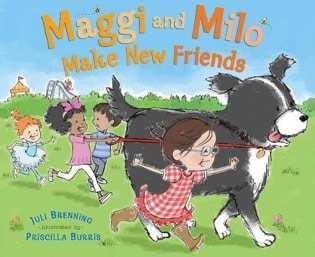 Are you looking for a good children's book to read with the younger members of your family...check out the new book by Juli Brenning, Maggi and Milo Make New Friends. Stop by your local bookstore or check it out on Amazon. Enjoy the story and enjoy the time with your family.
Did you miss the first book? Or, wish to purchase one for other family members, no worries, your favorite book spots should have those too.
© 2017
Story Institute, LLC - John E. Murray, III & Teri A. Murray
Disclosure: At Story Institute, we receive compensation through iTunes, Amazon, HostMonster, and Google affiliate programs by linking to products. We are independently owned and share only our personal opinions.